Watch Out the Wild at the Lost Jungle
Step into the newly discovered 70 billion years old Lost Jungle at the Fun Factory Park. We have the biggest surprise with the unique specie of ride that will leave you in a trance of visiting a world-class Jurassic World theme park. RUN! RUN! As the gigantic animatronics dinosaur is coming your way with its sharp incisors and horrific claws. One minute you are exploring the enchanted Lost Jungle and the next minute you come across the king of predators the humongous T-REX! Your kids are going to love the craziness of our Lost Jungle.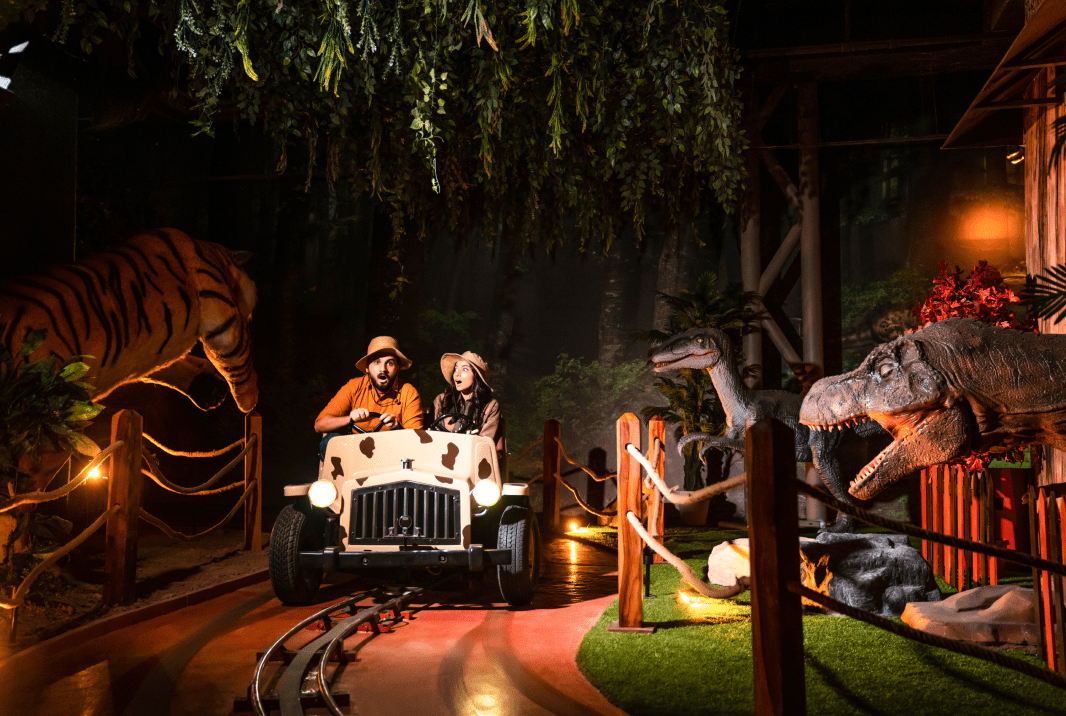 PSSS! Here is a Big Secret!
Let us let you look out for the beauty of this Lost Jungle, as you may not know that there is a hidden treasure of an ultimate fun ride in the middle of the mystic jungle. Can you find the secret joy ride of this Lost Jungle? But hey, stay alert! Because you will come face-to-face with so many extraordinary creatures and giant raptors in this charismatic dino theme park.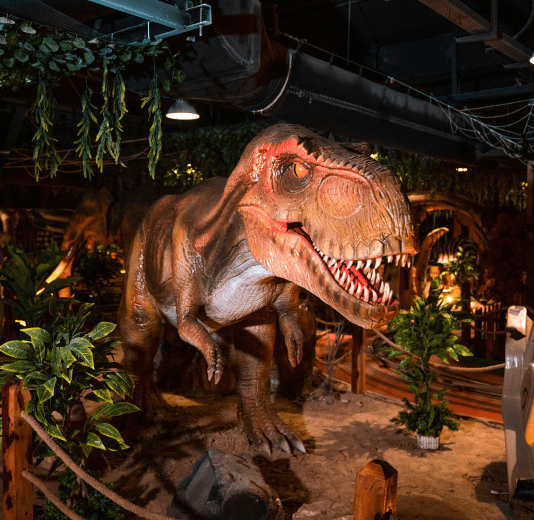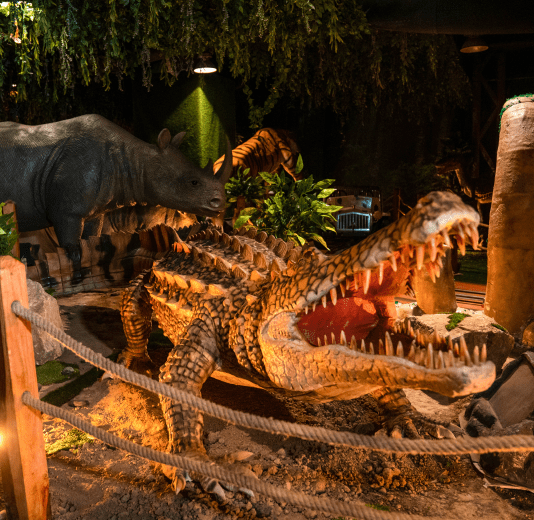 A Sneak Peek of the Lost Jungle
Check out the fascinating visual insights of the wild and amazing Lost Jungle. Book our Lost Jungle for an Incredible Birthday party! Want exclusive access to the Jurassic World theme park? Check out our phenomenal offers, cards and packages.