Never too Old for Emporium Express!
CHUG-AND-CHUF! CHUG-AND-CHUF, CHOO! CHOO! Welcome aboard, mommies and daddies, along with your champs and their friends, the steam of happiness are all in the air. Emporium Express is the most joyful train for kids and anybody ready to experience a train ride overloaded with fun and amazement. You can be the conductor of your fantasy Emporium Express as it rolls through the Emporium Mall. Slowly moving around the mega-mall, you could enjoy and explore various outlets and eateries on your way and have a unique exploration of the entire space.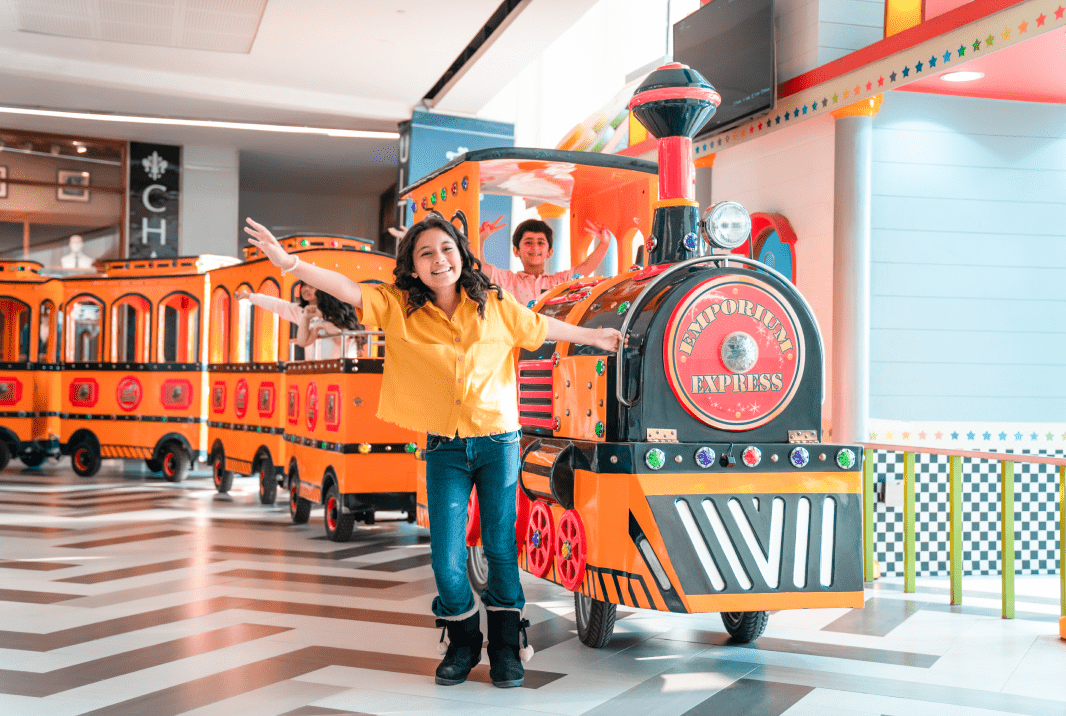 What is the Next Stop? It's The Fun Factory Park!
Rider Safety Information of Train for Kids & All
Emporium Express is a miniature slow-moving train for kids and their families for joy rides.
Riders are requested to sit secured in their seats.
Riders will have to take steps with the assistance of their companions or on their own and must be capable of stepping on the train unit.
Toddlers and young kids must only get on the train with their adult companions.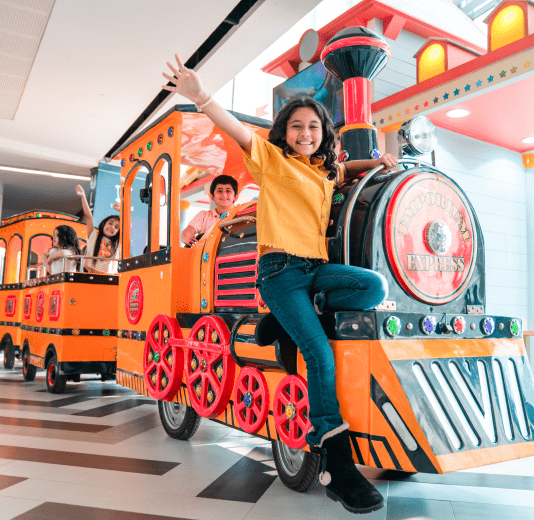 Other Attractions & Rides You Might Enjoy