Omni Arena with Unbelievable Dimensions
Omni Area is a designated zone that is getting rapidly popular in town due to its unbelievable VR action. We know the hiking VR games price in Pakistan, and you don't need to spend bucks on them when you have the most demanded 3D virtual reality games only at the Fun Factory. Want to enjoy the 360-degree thrills of the virtual reality world? Dive into the Omni Area and explore various arcade mode games and movie theatre-style motion simulators. Feel the buzz, vibrations and chills closest to reality.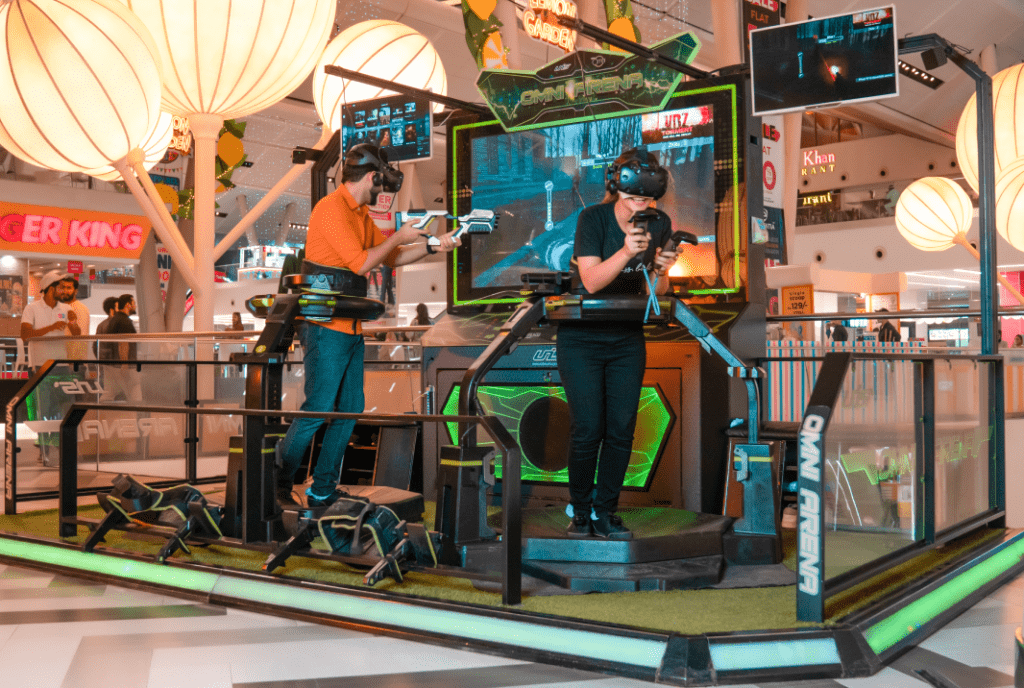 Ultimate Place for Thrilling 3D Virtual Reality Games
Our XD Ride is designed using the best virtual reality technology to create visuals and experiences that do not exist in real time and in real life. The person taking this ride may see various destinations and non-fictitious characters designed for amusement only.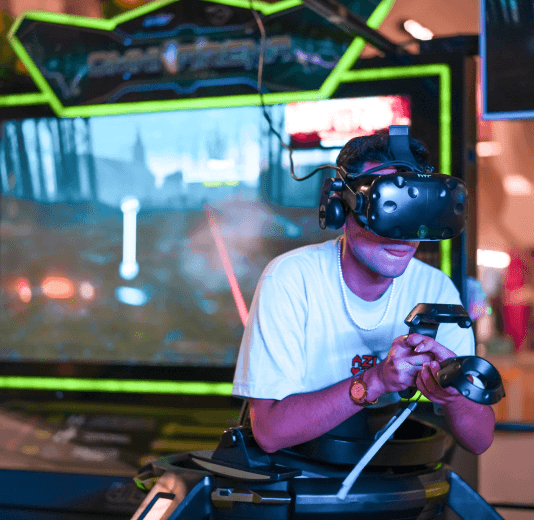 Exceptional VR Headset Games Features
Sink into arcade-like experiences
Thrilling play sessions with no time to hold your nerves
Weaving levels all around the game players
Latest technology VR headsets