Have you ever been to a village full of happiness, charm and amazement? We have the perfect playhouse for kids, with the most spectacular playhouse offering all the fun your child needs. Our play house for kids is flawlessly designed to be safe and comfortable. Watch your children play, have the best day at the Fun Factory, and feel like a child again. The Fun Village is ne of the best play areas in Lahore and encourages children to stay active and make great memories.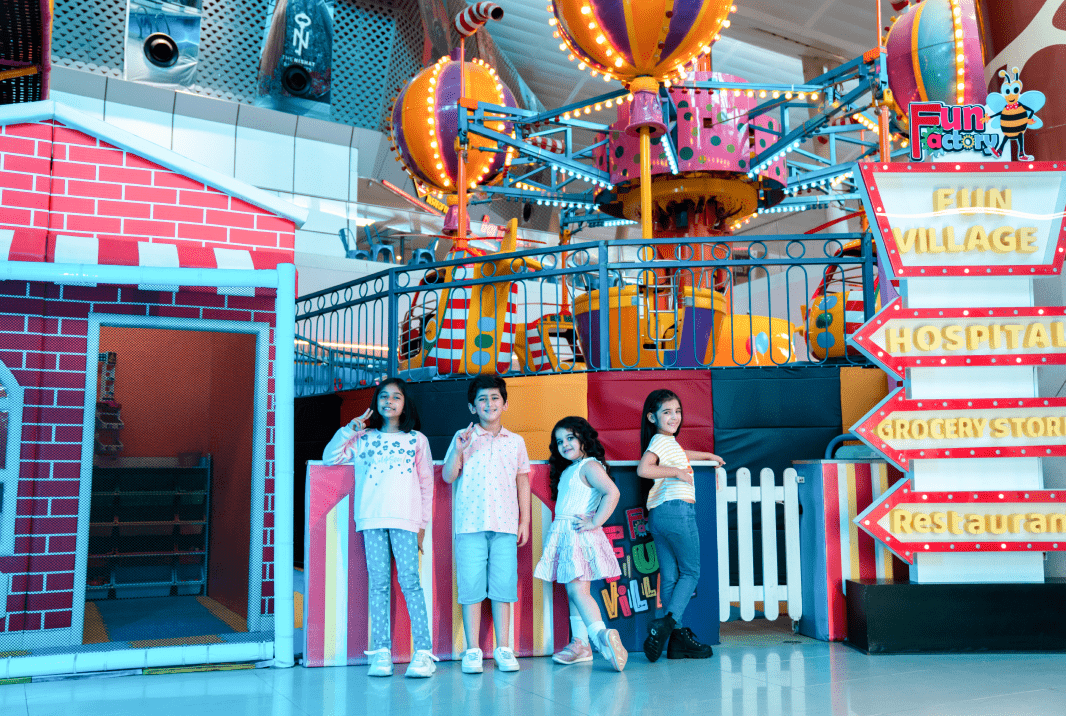 The playhouse is nothing less than a gymnasium where your kids can hop up and down, burning off a significant amount of energy. So the kids get to move their bodies, run and play, which is an excellent way of fitness and physical activity.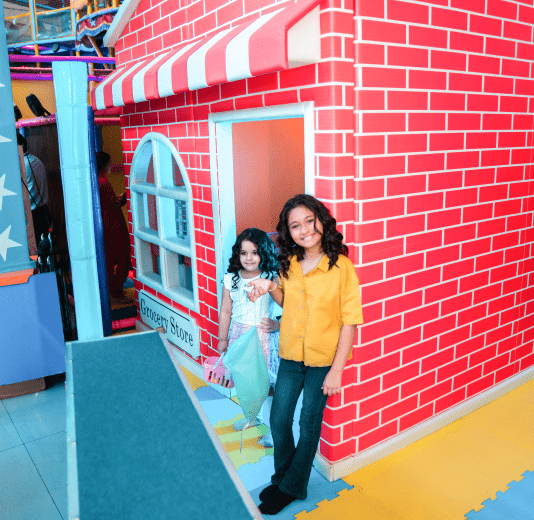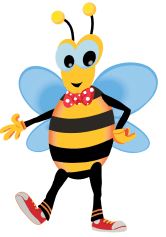 Boosts Creativity & Self-Esteem
We have the best play areas in Lahore for several reasons. Kids and families love to visit us for fun and other crucial opportunities for kids such as self-confidence, creativity and self-esteem. The playhouse for kids is a perfect space to unpack unique creativity stored in their tinny brains. Kids enjoy spending quality time at the Fun Village making new friends, doing sweet little introductions, creating their own stories and learning to spread and share happiness.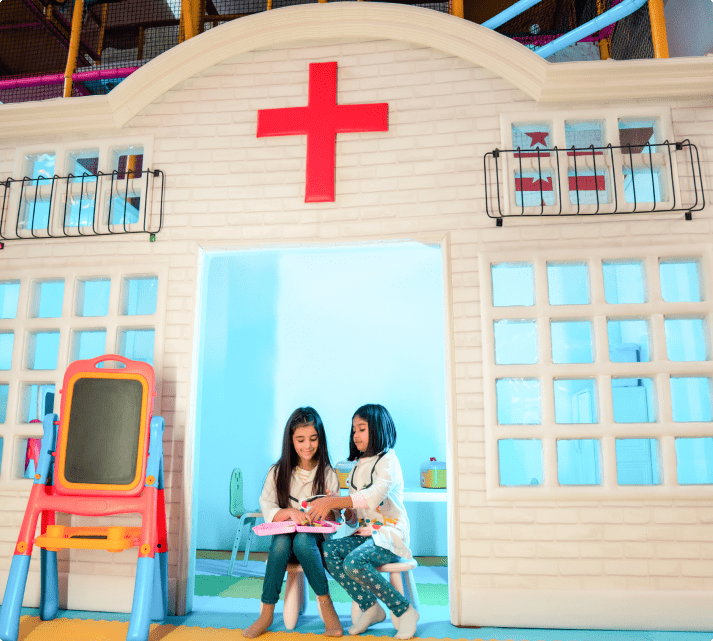 Great Step to Social Bonding
The lessons learnt in childhood remain for a lifetime. Playhouse for kids is not just a leisure activity; instead, your kids get to meet so many other kids, and they effectively learn some great social ethics and bonding. So what could be sweeter than watching little friends growing out?